The 1-series M Coupé by AC Schnitzer
High performance, outstanding technology and an authentic motorsport atmosphere are expressed in just one letter at BMW: M. First-class tuning for BMW comes in several letters to form one name: AC Schnitzer. With the 1-series M Coupé, BMW has unleashed a power pack with athletic design onto the road. The Aachen-based tuning experts AC Schnitzer reveal their own interpretation of the coupé with racing genes at the IAA in Frankfurt.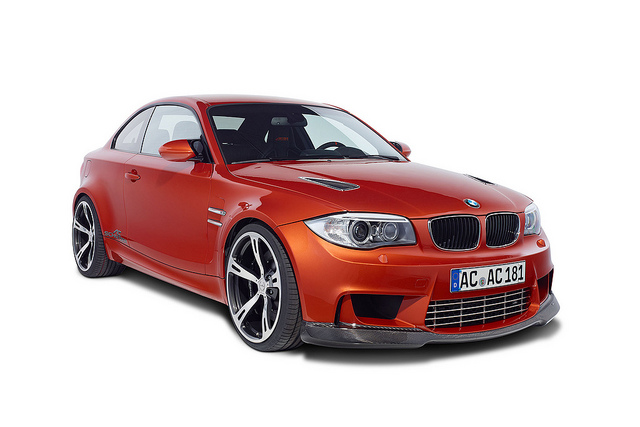 The heart of the 1-series M Coupé by AC Schnitzer is the power upgrade from a standard 340 to 400 HP. Together with the AC Schnitzer power plant and engine bay styling, this is available - like the AC Schnitzer Bonnet Vents - only for the export market. Here in Germany, the
AC Schnitzer twin sports rear silencer with chromed "Racing" tailpipe trims right and left helps the six-cylinder engine breathe more freely and creates an individual sound picture to suit the sporting image.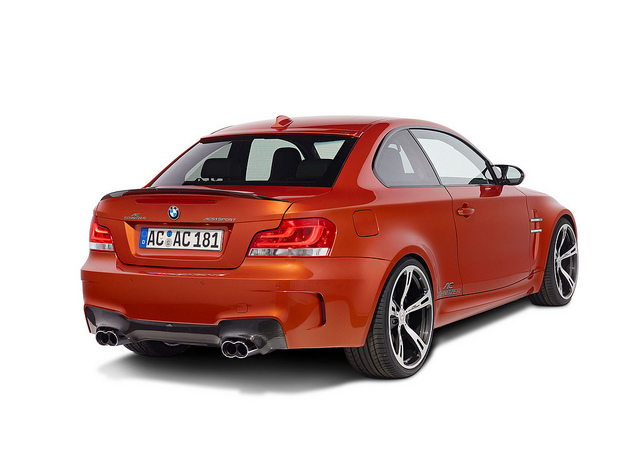 The increased power is balanced by the AC Schnitzer high performance brake kit for the front and rear axles. A 6-piston fixed caliper on the front and a 4-piston fixed caliper on the rear combine with perforated, internally vented brake discs and caliper holders to ensure rapid and stable deceleration for such a power pack.
Safe cornering is ensured by the AC Schnitzer racing suspension, which is fully height-adjustable. The threaded suspension, adjustable both in compression and rebound, provides total control and maximum agility and dynamism.
As well as pure power, the 1-series M Coupé by AC Schnitzer also comes with aerodynamic components. A carbon front spoiler, chromed front grille, carbon rear diffusor and the
AC Schnitzer design elements on the front wings show what can still be achieved in the 1-series when it comes to high performance and motorsport ambience.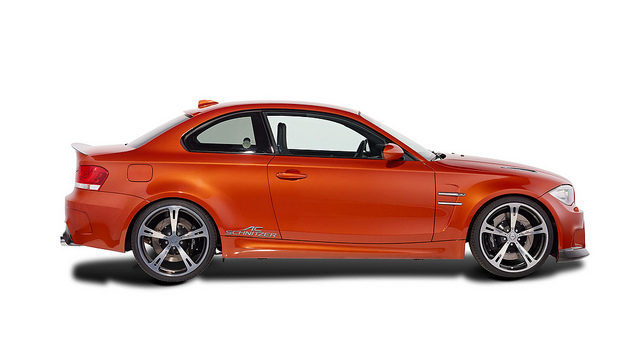 In the interior too, AC Schnitzer is taking a step beyond the standard. The painted centre console and interior trim in "Valencia Orange", the AC Schnitzer "Black Line" aluminium gear knob and handbrake handle and the "Black Line" aluminium cover for the i-Drive system controller leave almost nothing to be desired inside the 1-series M Coupé. But it that's not enough, you can also add the AC Schnitzer aluminium foot rest and pedal set, and velour foot mats for the passengers and perhaps even lay your hand on the AC Schnitzer sports steering wheel in alcantara.
The 340 or 400 HP are delivered via the transmission to the wide, weight-optimised 19 or 20-inch wheels. Choose from Type VIII and Type V forged alloy wheels in BiColor, Type VIII and Type IV wheels in BiColor and Type IV in silver with corresponding tyres to transfer the power to the road. Once there, letters and name come together to form a whole representing the ultimate in technology and style: the AC Schnitzer ACS1 Sport Coupé.