The MICHELIN Pilot Alpin. The new tire for sedans and sports coupes
Safely providing power, winter after winter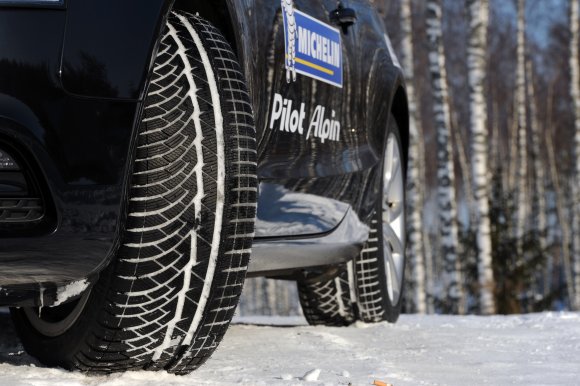 Winter after winter, it delivers superior performance in three areas:
- Enhanced safety. It brakes two meters shorter on wet roads.
- Enhanced control. It sets the standard for grip when cornering in the snow and for handling on wet roads2.
- Enhanced mobility. It delivers outstanding traction on snow and ice.
To achieve this performance balance, MICHELIN has simultaneously improved several tire components, including the tread pattern and rubber compound (see "Technical Close-up" below). Two treads were developed to meet the technical requirements of sports vehicles.
An asymmetrical pattern
The tread has been optimized to meet the needs of the wide range of powerful models in today's market.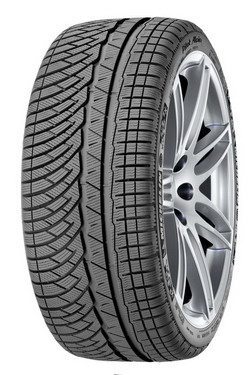 A unidirectional tread corresponding to features specific to Porsche.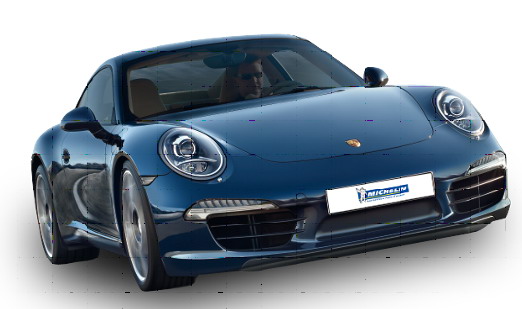 Shared technologies for two ranges of winter tires destined for high-performance vehicles
For the new MICHELIN Pilot Alpin tires, the Group's R&D teams developed a system based on three technologies: the Maxi Edge tread, StabiliGrip sipes and the Helio Compound 3G rubber blend. Together, these three techniques comprise Ridge Flex technology, which is explained below. Both of Michelin's new high-performance winter tires integrate these innovations.
Michelin's Ridge Flex represents an optimal alliance of three components:
1) The deeply grooved Maxi Edge tread for enhanced grip in winter driving conditions.The Maxi Edge tread combines excellent traction with superior snow and ice braking performance. The tread features more ribs* and more sipes.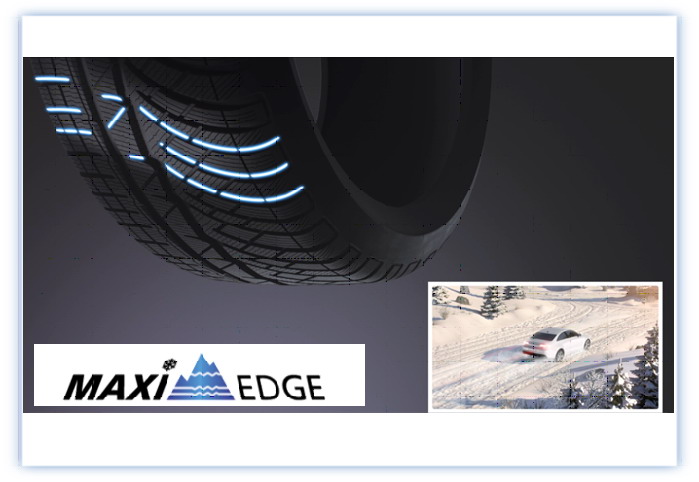 2) StabiliGrip sipes with intersecting tread blocks for greater rigidity and more precise steering. The StabiliGrip sipes are three-dimensional, deeply grooved and placed at variable angles so as to:
- Provide more ribs for greater traction.
- Break through the layer of water to grip the dry surface below.
- More effectively stiffen the tread blocks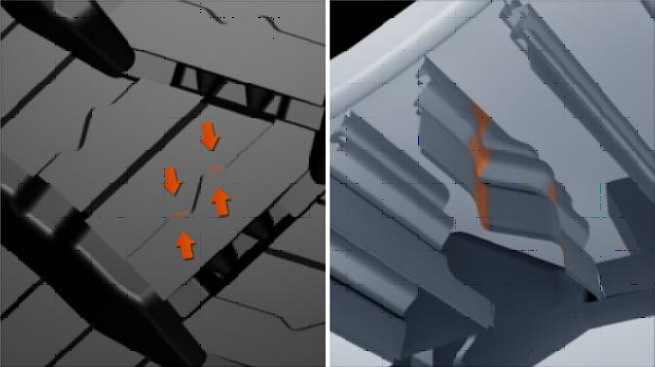 3) Helio Compound 3G, a flexible blend of rubber that gives better grip on wet and icy surfaces while maintaining its elasticity at low temperatures. The third generation Helio Compound uses a new formula based on silica and sunflower oil. The compound improves cold weather grip on wet, icy and snow-covered roads.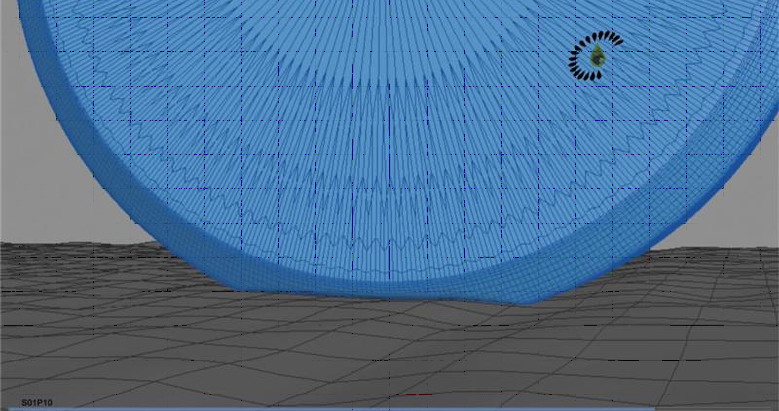 For the Michelin Group, motorsports are an integral part of the research and development process. While the Group allocates more than €500 million a year to its Technology Center, it also uses motorsports as a real-world laboratory for validating new technologies in the most demanding conditions. And what are drivers demanding? In short, they need tires that deliver the maximum in terms of grip, consistency and versatility of use.