2014 Chevrolet Corvette is all About the Aero
The precisely sculpted design of the all-new 2014 Corvette delivers more than just stunning good looks – every line, vent, inlet and surface has been optimized for performance.
"The all-new Corvette integrates more high-performance aerodynamic features than ever before, many taken directly from Corvette Racing," said Tadge Juechter, Corvette chief engineer. "For example, the front grill and radiator flow paths reduce lift, improving vehicle stability at high speeds by keeping the car pressed to the pavement. In addition, functional vents increase track capability by channeling air to the brakes, as well as heat exchangers for the transmission and differential."
To develop the aerodynamic package, engineers started with data gleaned from years of on-track, high-speed performance from the Corvette Racing program – the most successful program ever in the American Le Mans Series and the 2012 GT Class champion. These techniques were applied to the production car using some of the industry's most advanced computer-aided modeling programs to predict and track airflow over, under and through the new Corvette's body.
"Its sculpted design excites in all the ways that a Corvette has for six decades, with elements carefully shaped in the wind tunnel to increase airflow potential and improve cooling for a system that is as efficient as possible," said Kirk Bennion, Corvette exterior design manager. "It's said that form follows function, but in the case of the aerodynamic 2014 Corvette, form and function work cohesively to produce beautiful purpose."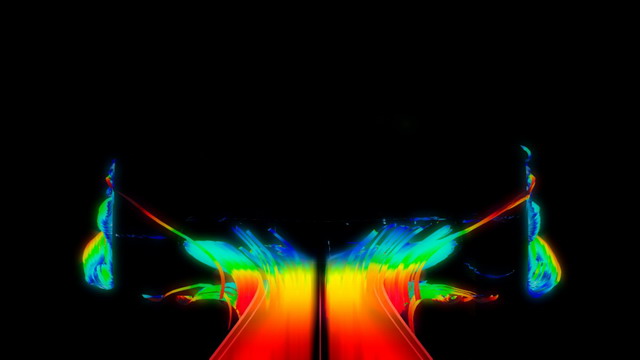 Chevrolet will introduce the 2014 Corvette on Sunday, January 13, 2013. For more information and videocontent, please visit www.one13thirteen.com. Enthusiasts can join the conversation about the next-generation Corvette, as well as keep track of new announcements on Facebook (facebook.com/corvette) and Twitter @Chevrolet(#Corvette). Fans that follow the #one13thirteen hashtag on Twitter can look forward to exclusive updates.
Founded in 1911 in Detroit, Chevrolet is now one of the world's largest car brands, doing business in more than 140 countries and selling more than 4 million cars and trucks a year. Chevrolet provides customers with fuel-efficient vehicles that feature spirited performance, expressive design, and high quality. More information on Chevrolet models can be found at www.chevrolet.com