The FELINO cB7, A True Sportscar Made In Quebec
The FELINO corporation of Montreal invites the automobile press and media to preview its new sports car, the FELINO cB7, during the Media Day which precedes the opening of the 46th Edition of the Montreal International Auto Show. Race car and design fans will get their chance to visit the FELINO booth on public days from January 17 to 26. CEO and the creative mind behind the cB7, Antoine Bessette, will be on hand with Marketing Director Pierre Gladu to address the media and answer questions concerning the conception, technical specifications and future availability of the cB7.
The Corporation and the Car
The FELINO corporation has been involved in motorsports for about ten years. In 2010, it committed to developing a concept car, building it from the ground up and offering a true high-performance two-seater sports car. While the cB7 is purpose built for the track, it will possibly be street legal. The FELINO cB7 is primarily designed for the international market; however, a limited series will be available in Canada.
FELINO took four years to develop and build the concept cars which will be unveiled at the 2014 Montreal International Auto Show. Although there are still a few details to iron out, FELINO now has the capacity to produce more composite and carbon fibre bodies and store a comprehensive parts inventory for this high-performance sports car. FELINO will now phase in pre-production models and will take them to the track and the street in 2014.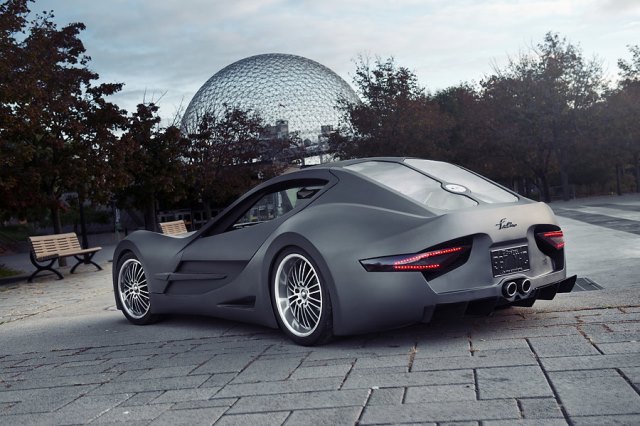 A race driver behind the entrepreneur
A race driver of international status, Antoine Bessette received multiple honours in motor racing. In 2005 he was crowned Canadian champion race driver by ASN-Canada FIA, the motorsports sanctioning body in Canada. Antoine performed on race tracks in Canada, the United States, Mexico, United Kingdom, France, Italy and Spain, developing a solid network of business contacts along the way. He won numerous races during his career, including Formula Atlantic rounds at the Molson Indy in Montreal and Toronto. During that period, he also nurtured a dream of one day building his own race machine. He is now working to make the dream a reality and offer the car to motorsports fans, while keeping the entry-level price under $100,000. The corporation web site is available at www.felinocars.com.
THE FELINO CORPORATION
The FELINO corporation, led by Antoine Bessette, has been involved in motorsports for about ten years and primarily organizes corporate events, featuring advance driving classes for car manufacturers and race driver coaching for top-level racers. However, over the last four years, FELINO has concentrated its efforts on building a true Made in Quebec sports car.
FELINO: THE MISSION
Designing, building and marketing a purpose-built high-performance two-seater sports car with on-track capacity but that is also potentially street legal.
The FELINO cB7 is primarily designed for the international market; however, a limited series will be available in Canada. Future customers will also be able to customize their car according to their aesthetic or mechanical preferences.
OPTIONAL – The FELINO Driving Experience Program
FELINO will utilize its special events experience in order to stage an unforgettable Driving Experience for its customers. For example, FELINO will offer a series of events each year at a well-known race facility. At each event, FELINO instructors, all professional and well-known race drivers, will offer advance driving classes and personal coaching. Friendly atmosphere, fast and safe… adrenaline rush and guaranteed thrills!
FELINO cB7, a race-worthy sports car
The FELINO cB7 is a tubular frame vehicle wrapped with composite and carbon fibre elements; it weighs approximately 1 000 kg, according to the selected drive train.
Therefore, the cB7 can be mounted with a 4, 6 or 8-cylinder engine, optional for the buyer.
The early prototype, equipped with a 4-cylinder turbo engine, was tested and received high marks in 2012 and 2013. In 2013, a 6,2 litres V-8 was installed under the bonnet of a second- generation prototype and will be tested thoroughly in the Spring of 2014.
The specifications featured in the press documents are those of the V8 version. These specifications may change. Final model specs will be available in the Summer of 2014.
The entry-level model of the FELINO cB7 will be available at a price under $100,000. Final sales prices will be announced later. The FELINO corporation is already considering the possibility of an electric vehicle in a few years.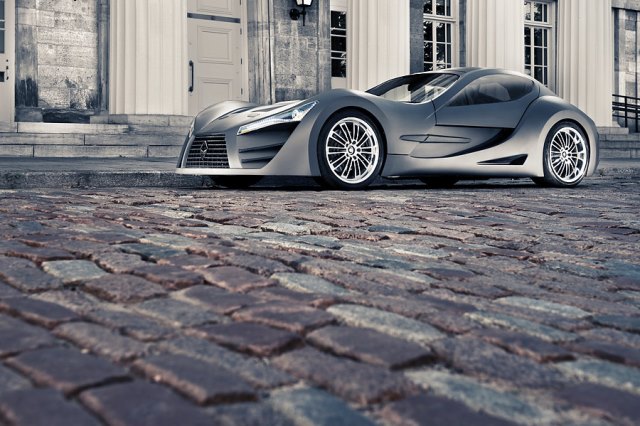 PRODUCTION STATUS OF THE FELINO cB7
After three years of research and exhaustive development, the first FELINO cB7 prototype became a reality in 2012 and was tested on race facilities and notably on Circuit Gilles- Villeneuve in 2012 and 2013.
In 2013, FELINO built a second-generation prototype, featuring a chassis evolution, along with a mechanical and design upgrade. It will be tested in the Spring of 2014.
In 2014, the company will reach the final phase of development and the level of pre-production. Two more units will be assembled and tested before Production 1 starts. A limited production series is forecasted for 2015.
For the 2014 Montreal International Auto Show, FELINO will offer first buyers the opportunity to contribute to the final phase of development and pre-production with designer Antoine Bessette and FELINO's team of professional drivers.