BROOKSPEED SET TO BRING A PRIVATEER BENTLEY BACK TO GT RACING VIA FAN FUNDED TEAM
rookspeed Bentley Racing Club has been set up to bring the 'privateer spirit' of Bentley back to Endurance racing using Brookspeed's racing pedigree and total passion for the Bentley marque and the Bentley Continental GT3. The Bentley GT3 race car will be owned by the club members with finance raised via fan/crowd-funding.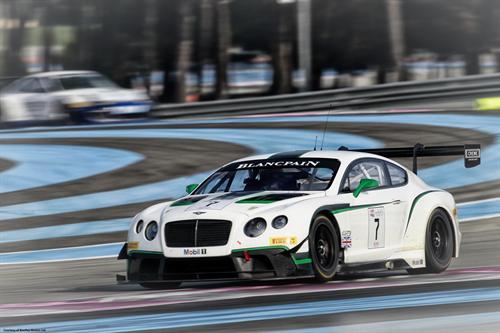 Multi championship winning Brookspeed who have previously won the British GT Championship has set up the club with the aim of finding 500 members. They will share in the purchase and ownership of a Bentley GT3 racecar scheduled to campaign in the 2015 British GT Championship and selected International events.
With crowd-funding now an accepted business or project funding method, it is still very new to motorsport and pioneered by BBRC, Brabham and more recently Caterham F1 who succeeded in raising enough money to return to F1 in Abu Dhabi.
Brookspeed's crowd-funding model will give investors the opportunity of becoming not only members of the Brookspeed Bentley Racing Club, but an integral part of the race team. The tiered membership program offered by Brookspeed provides investors with a range of options, including the type of access to the inner workings of the race team and ownership privileges normally reserved for major sponsors and their guests, senior team members and manufacturers.
The platform is set with the involvement of professional drivers Andy Wallace and his ex Le Mans team mate Justin Bell, plus Radical SR1 Cup front runner James Guess who will be the amateur driver for the British GT campaign.
Brookspeed Principal Martin Braybrook, part of the Harrods McLaren programme of 1995-96 is the driving force and Team Principal of the project which started in August this year. A number of high profile partners are already on board including club ambassador and honorary member, legendary racing driver Derek Bell MBE. He also has the blessing of Bentley Head of Motorsport Brian Gush and Bentley Team manager John Wickham.
For further information and details of how to become a supporters or founder member of the Brookspeed Bentley Racing Club visit: http://www.brookspeedbentley.com/