THE LISTER MOTOR COMPANY MAKES THUNDER WITH THE LAUNCH OF ITS NEW 200+ MPH SUPERCAR
All-British specialist sports car maker The Lister Motor Company to reveal its first new model for the 21st Century at the 2018 Historic Motorsport International at ExCel, London, on Thursday 15th February
Dubbed Thunder, as a logical successor to the cult Lister Le Mans of 25 years ago, this new Lister will be the most rapid, powerful and luxurious Lister ever made in the Company's 65 years
Just 99 examples of the bespoke Thunder will be built, priced from £139,950
The Thunder supercar will join Lister's existing sports car programme, which includes the first ever fully road compliant version of its landmark Knobbly, built to the model's original 1950s specification
Other recent significant 'new' Lister sports car continuation models include the magnesium-bodied Knobbly Stirling Moss Edition, plus the aerodynamic Costin, which will also be making its ExCel debut at the Historic Motorsport International show on the Lister stand
The new Thunder will be built alongside each of these continuation Lister models at the historic George Lister Engineering factory in Cambridge, where the Company's original chassis jigs are still used.
Lister - Britain's oldest surviving racing car company - was named the fastest-growing company in the UK's competitive motor industry business sector in 2017 by leading independent financial analysis specialists
British specialist sports car maker - The Lister Motor Company – is next month set to reveal the fastest, most powerful and luxurious car it has ever built in the legendary Cambridgeshire marque's 65-year history, with the launch of the Lister Thunder.
The Thunder will be unveiled exclusively next month at Historic Motorsport International, staged at London's ExCeL, from 15th-18th of February, where full details of this exciting new limited-production Lister supercar for the 21st Century will be revealed.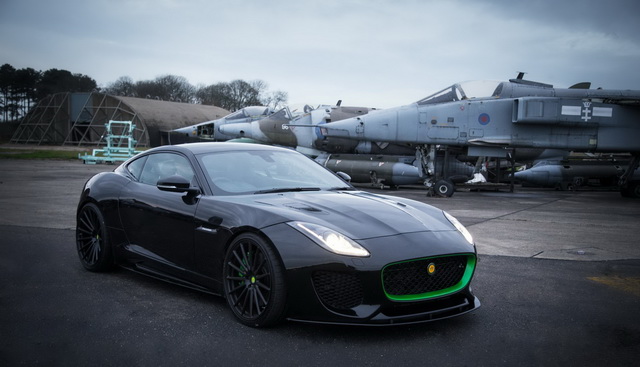 To whet the appetite of all true petrol heads, Lister can reveal that the aptly-named Thunder will have a top speed in excess of 200mph, with a blistering 0-62mph acceleration in just over three seconds, and a storming 666 bhp! Potential Lister Thunder buyers will need to be just as quick off the mark, as just 99 examples of this desirable new model will be built, with prices starting at £139,950.
Founded by talented businessman and racer Brian Lister 65-years ago, Cambridge-based Lister has always had strong competition ties to Jaguar. Its iconic Lister-Jaguar 'Knobbly' sports car – an aluminium bodied racer powered by a Le Mans-winning Jaguar D-type 3.4-litre, straight-six engine – enjoyed notable track successes when raced by Stirling Moss, among others, in the late 1950s. More recently, the Lister Storm, first launched 25 years ago in road car form, used Jaguar V12 power to win the FIA World GT Championship in 2000.
Harking back to this illustrious racing heritage, the eagerly-anticipated Thunder will follow the proud 65-year-long Lister tradition of sports cars based around the superb mechanicals of Jaguar's finest performance models, with the acclaimed Jaguar F-type providing the all-new Thunder's base.
While the full specification for the Lister Thunder will remain secret until its London reveal, Lister can confirm that power from the showroom model's supercharged 5.0-litre V8 has been carefully tuned by Lister's expert engineers.
The Thunder's bespoke coachwork enhancements have been carefully overseen by Lister's CEO and owner Lawrence Whittaker and have been produced to standards that match or exceed original equipment. The carbon fibre front bumper is custom made, with an extended splitter giving greater down force. Lister vents adorn the bonnet and stylish Lister decals fit neatly on the side panels of the car, with the grille centre, decals and callipers exactly matching the interior combination.
The rear bumper is also bespoke featuring a carbon fibre design, which houses the enlarged rear Lister carbon exhaust tips that give a thundery note when pressed. A solid brass Lister badge adorns the rear spoiler, chromed for the best effect. At the front, a beautifully enamelled green and yellow racing Lister badge sits perfectly in the front grille. A carbon fibre bonnet will be available as an option, with a retro-fit carbon fibre kit also to be offered exclusively by Lister for existing Jaguar F-Type models from £19,950.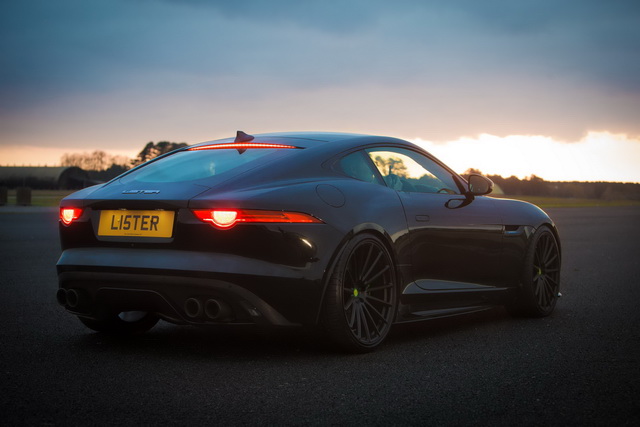 The Lister's custom interior is finished in the UK's most expensive Bridge of Weir Nappa hide, and is available in 36 colours. Lister logos are stitched into the headrests and the seat pattern echo's the car's grille. The dashboard, door cards, roof lining and steering wheel are all hand stitched in matching Nappa leather, with the seats, dashboard and roof lining all hand finished with a contrast stitching to match the accents of the exterior.
Lister, Britain's oldest surviving racing car company, exhibited at last February's inaugural Historic Motorsport International, promoting both its race and pioneering fully road-legal continuation model versions of the seminal Lister Knobbly.
Speaking of the exciting new Thunder's launch in mid-February, Lawrence Whittaker, CEO of the revitalised Lister Motor Company, says "We came to the inaugural ExCel show last year and it was one of the best shows we have attended, quickly selling a new Knobbly whilst on the stand!" He continues "That is why we have chosen this year's follow-up event at ExCel to launch the exciting new Lister Thunder, which will mark the first car from our revised Jaguar tuning programme."
Whittaker adds, "Like Brabus and AMG with Mercedes and Alpina with BMW, we are hoping to become synonymous once again with tuning Jaguar vehicles, giving customers new enhanced, bespoke performance and design alternatives to Jaguar's acclaimed model programme. Although we are not directly affiliated with Jaguar Land Rover, Lister has a Jaguar tuning heritage dating back 65 years. Our new Lister Thunder is the fastest and most powerful Lister ever created with a 208mph top speed and 0-100 time of just 6.8 seconds. I am utterly proud of what we have achieved, and the Thunder is just the beginning!"
Recognising Lister's continuing growth and innovation, last year the Cambridgeshire sports car specialist was named the fastest growing company within the competitive British motor industry business sector, according to independent analysis results by leading British business finance specialists. Plimsoll Publishing Limited.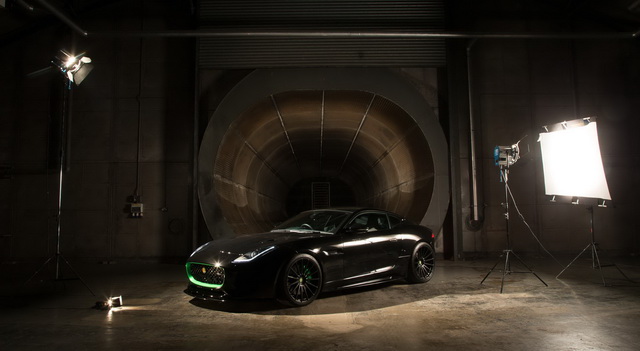 To-date Lister remains unique in being the only automotive company making original specification continuation cars that are eligible for fully-legal registration and road use. Unlike other continuation specials, which are strictly limited to track use only, the road legal Lister Knobbly is fully eligible for IVA type approval.
In addition, Lister has also revealed two other significant new models over the past 18-months; the highly-desirable magnesium-bodied Knobbly Stirling Moss Edition, plus the aerodynamic Costin continuation model that is also due to appear at ExCel next month, sharing exhibition space with the new Thunder.